Testimonials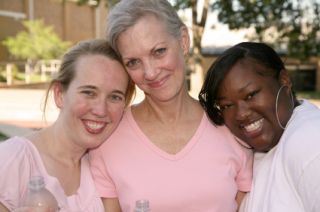 "I was in a car accident and I've had several surgeries on my leg, ankle and foot. They listen to my concerns and are very knowledgeable and encouraging to me and my situation. I'm very glad I came here! I just love the water therapy in the pool! I can do so much more in the pool and without the pain I feel normally. I'd recommend anyone with any leg and foot injuries to come!"
L.C.
"Cool Springs Physical Therapy has improved my range of motion and balance. This is the BEST facility I have ever been to! Care by staff is outstanding. I can not put into words how much they have done for me!"
J.T.
"I was treated more like family than a patient. I'd recommend Cool Springs to anyone."
Paul R.
"My back feels better now than its felt in years. I can't believe the difference therapy made in just a few treatments."
Connie F.
"I had a TKR, and I don't know how I would have gotten through it without these guys."
Jim K.